BabyDoll Entertainment... we make music!
Babydoll Entertainment manages the day-to-day operations of Tracey Whitney's live performance schedule, including her show 'The Art of Jazz with Tracey Whitney', and production of her independent record releases. Under Babydoll Entertainment & Records, Tracey has released three albums to critical acclaim: 2007's "Love…A Fable In 9 Acts", 2012's "I Am Singing…Songs I Love" and 2017's "Live At The Outpost Performance Space."
"Live At The Outpost Performance Space" (2017)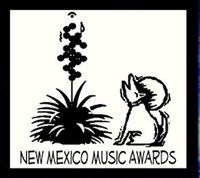 Recorded live at the legendary Albuquerque concert hall on August 18, 2016, "Live At The Outpost Performance Space" includes jazz classics Speak Low, Baby, Baby All The Time, I Want A Sunday Kind of Love and An Older Man Is Like An Elegant Wine (a 2017 New Mexico Music Awards nominee for Best Vocal Performance). The musicians read like a who's-who of New Mexico's elite: Sid Fendley on piano, Robert "Milo" Jaramillo on bass, Dimian "Dimi" Disanti on guitar, John Bartlit on drums and Paul Gonzalez on Trumpet. And, in a surprising departure from the jazz genre of the performance, local favorite - and former Weather Girl and Broadway star - Zenobia joins Tracey for a rocking rendition of Justin Timberlake's Drink You Away!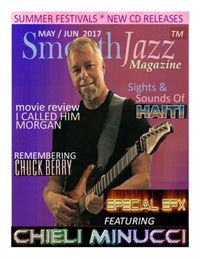 "When artists release a live album, there is a certain element of risk attached. Will the performance meet or exceed expectations? Will it sound right? Can the vibe of the performance be captured? In the case of Tracey Whitney's "Live at the Outpost Performance Space," (a New Mexico Music Awards nominee for Best Vocal Performance) the answer to all of these questions is a resounding yes!" "The trademark of a great live album is the artist's ability to make the audience, whether in person or listening, feel as if they are part of the album. Whitney's exchange with the audience and overall performance does just that. On the smoky "Baby, Baby All The Time," it is easy to imagine being in the front row, taking every nuance in. From Whitney's interplay with the band and audience, to giving each member of the band a chance to showcase their chops, there is a shared musical experience that makes every second of this song matter." ~ Keivu Knox (To read the entire review click here: Smooth Jazz magazine)
"I Am Singing...Songs I Love"
"On her stunning sophomore album, Whitney pays joyful homage to a diverse mix of musicians who have inspired her own singing and songwriting. Rounded out by three original tracks, 2012's I Am Singing…Songs I Love features the singer's stirring renditions of classic yet lesser-covered songs by artists like Stevie Wonder, Michael Franks, and Antonio Carlos Jobim. At turns breezy and beautifully moving, the follow-up to 2007's much-acclaimed Love…A Fable in 9 Acts serves up more of the silky Jazz-Soul fusion that's become the trademark for this former child singing sensation. While Whitney's extraordinary career has played a key role in shaping the smooth sound heard throughout I Am Singing…Songs I Love, her pop instincts, soulful sensibility, and irresistibly natural ease behind the microphone are all essential to the album. No matter if she's delivering an original song or a cover, Tracey infuses her songs with a slick sophistication that's uncommon in today's musical landscape. "It's lovely if younger people enjoy my music, but I'm really singing for adults, and telling real stories about real situations," says Whitney. "What I hope is for people to hear my songs and connect with them on a very emotional level - and ultimately get a sense of calm and joy from that." ~ Liz Barker, Strawberry Fields Whatever 


SoulWalking 
Listen Out for 2012: "I Am Singing... Songs I Love"
I took a listen to Tracey Whitney's second album release 'I Am Singing Songs Of Love'. Tracey sang backgrounds for the late, great, Ray Charles, an experience which has seen her hone her vocal skills beautifully. All told, if you love the music of Maysa, I am sure Tracey would not mind me drawing a parallel with that other fine songstress. This new album is released on her own label, the Baby Doll Entertainment imprint, out of California, and features many fine cover versions of some of Tracey's favourite songs. The choices are quite different to many regular choices, which is refreshing. Her take on these melodies are respectful of the originals, but embellished with her own interpretations. Artists songs included feature the writings of the likes of Stevie Wonder, Garth Brooks, Michael Franks, Laura Nyro, Brand New Heavies and Antonio Carlos Jobim. What is of particular interest to Soul fans out there, are the songs penned, or part penned, by Tracey herself. These are notable melodies, in as much as, they stand up very well in amongst the evergreen melodies which encircle them. I loved her song 'I'd Be Lying (I Miss You)', which is as good as any song gets this year. 'Heartbreak 2011' is another great self penned song, which is musically embroidered from the same material the likes of Leon Ware utilises to weave his own tapestries. Terrific stuff. Do go check www.babydollentertainment.com, and check the music for yourself. Excellent new music for 2012.

 

Upper Room
with Joe Kelly & Gi Dussault Radio
Featured Artist: TRACEY WHITNEY has just released a stellar CD "I Am Singing Songs I Love." This Los Angeles/New Mexico singer/songwriters has done wonders with tunes from Stevie Wonder AND Garth Brooks, as well as her originals on this album.

Jazz Network WorldWide
Featured This Week On The Jazz Network Worldwide Former Ray Charles "Raelette" Tracey Whitney With Her New CD, "I Am Singing… Songs I Love" Whether re-imagining Garth Brooks' Beatles-esque country pastiche "Wrapped Up In You" as a soaring, scat-laced celebration of love or giving a sweet nod to the Jackson 5 by joining her brother (and fellow former Whitney Family singer) Glynn Whitney on an update of Michael Jackson's jazzy "I Can't Help It", Tracey pairs her dynamic vocals with refined arrangements to a glorious effect. On her original numbers, Whitney introduces innovative elements that let her own singular style shine through: "Heartbreak 2011", for instance, combines a quietly powerful beat and aching lyrics ("I lost my chance at heaven") with a heart rending spoken-word intro and outro. No matter if she's delivering an original song or a cover, Tracey infuses her songs with a slick sophistication that's uncommon in today's musical landscape.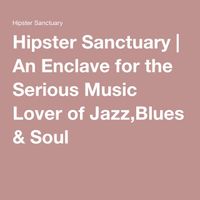 THE SONGS I LOVE: TRACEY WHITNEY BABYDOLL ENTERTAINMENT NEW RELEASE- Hipster Sanctuary
Los Angeles' very own Tracey Whitney is off and running with her new CD, "I Am Singing... Songs I Love," a joyful homage to songwriters and performing artists who have inspired her own singing and writing. Tracey dives into classic works by Stevie Wonder, Laura Nyro, Antonio Carlos Jobim and Michael Franks. Choosing to deal with the lesser-covered songs of these masters, Tracey uncovers new soil, and breathes new life into Laura Nyro's Eli Coming, a big hit by Three Dog Night in the early 70s. It was the root-idea for this musical project, "I just couldn't get the song Eli's Coming out of my head, so I went into the studio with co-producer and multi-instrumentalist, Herman "Hollywood" Dawkins, recalls Tracey. It was getting good after laying-down the first group of songs by her favorite artists. Whitney and Dawkins just kept going which spawned several original songs, which is anchored by the lovely and memorable, I'd Be Lying (I Miss You). This was penned by the writing duo of Tracey & Dawkins.
BabyDoll Entertainment, which is Whitney's very own label that produced the much acclaimed, "LOVE… A Fable in 9 Acts" in 2007. This time she wanted to put out a diverse group of radio friendly songs that take the listener on a musical journey through Latin, smooth jazz, silky medium tempos and soulful POP ballads. Whitney even weaved a brilliant rendition of Garth Brooks' song with a "Beatles" feel, Wrapped Up In You. The I Am Singing... Songs I Love CD kicks off with a very airy-smooth Brazilian ocean breeze version of Stevie Wonder's "Ngiculela -I'm Am Singing" followed by Roberta Flack 's hit Where Is The Love. "I couldn't complete this project without a Michael Jackson tune. I was devastated, like millions of people by the loss of Michael in 2009. "I hope you enjoy my rendition of Stevie Wonder/Susaye Greene's hypnotic groove, I Can't Help It, from the OFF THE WALL album. Enjoy our arrangements of some truly wonderful classics, but you'll love our original songs as well."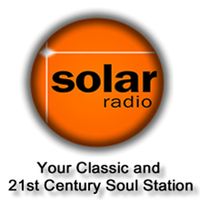 Solar Radio, Soul Discovery with Mick O'Donnell, United Kingdom
We love Tracey Whitney here at Soul Discovery. What can I say about her new CD, "I Am Singing…Songs I Love"? What a voice. What a lady!"



Fields, WVON 1690 AM The Talk of Chicago: 
"Tracey!!!! Played 'Where Is The Love' last night.....the response was incredible!!!! Get your Grammy speech ready!!!!"